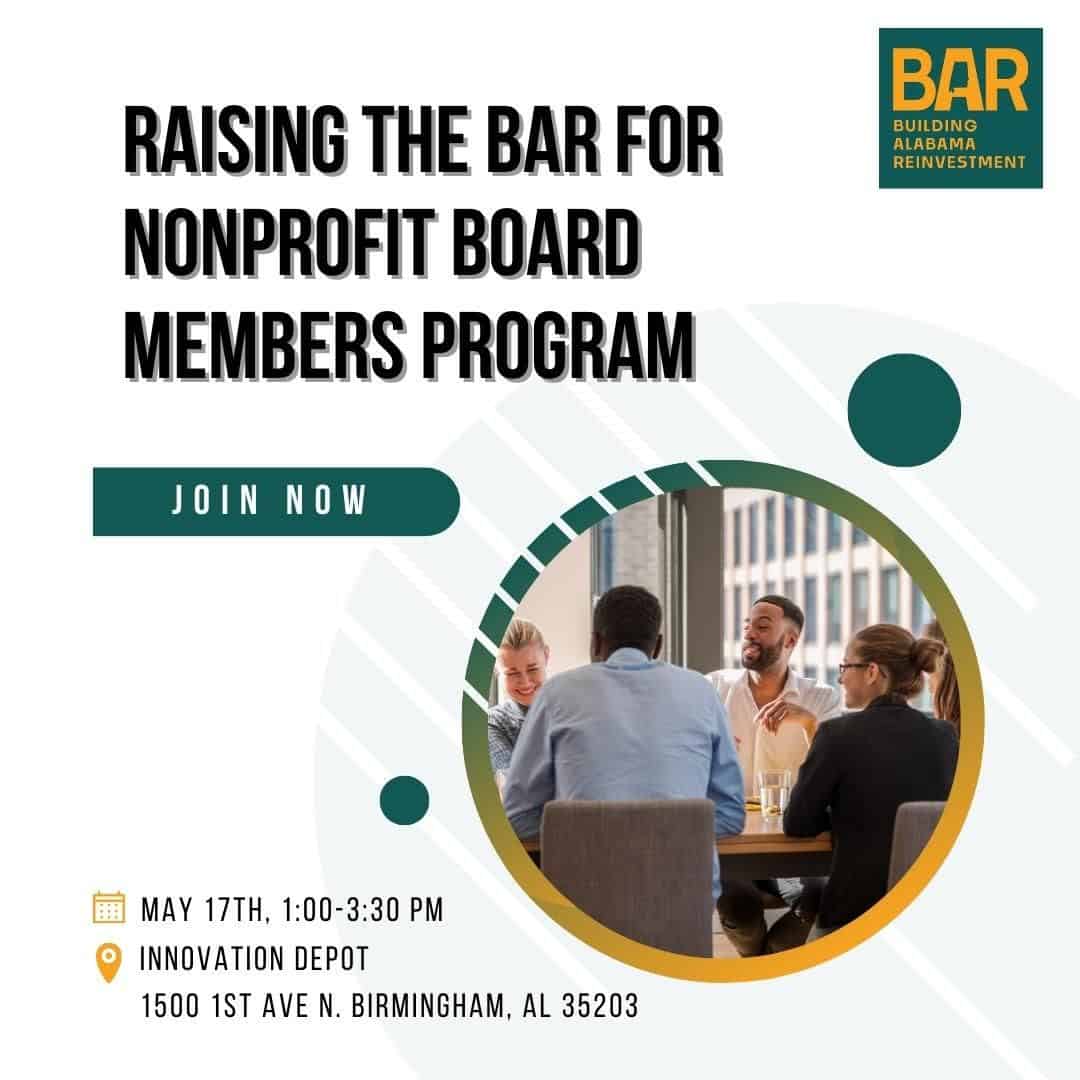 Raising The Bar for Nonprofit Board Members Program
Building Alabama Reinvestment is pleased to announce the launch of our inaugural Raising the BAR for Nonprofit Board Members Program. This program allows new nonprofit board members to learn what is expected of them in their new role and become high-performing leaders for their organization. Raising the BAR for Nonprofit Board of Directors Members also provides an ideal setting for more seasoned nonprofit board members seeking professional development to hone their board leadership skills and increase effectiveness.
The cohort will cover advocacy, financial management, governance knowledge, and strategies to help board members meet their fiduciary responsibilities and increase their organizations' community impact.
Participating organizations completing all modules receive a "BAR Excellence in Board Development Certification" that may be used to display agency readiness to funders and other potential partners. Each successful course participant will receive a certificate of completion.
The first session will be held at Innovation Depot on May 17th from 1:00-3:30 pm. The first session is complimentary with proof of registration to the Building Alabama Reinvestment Conference 2023. The deadline is May 11, 2023, and each organization is limited to two member participants. Email msdickerson@bbrc.biz to participate.