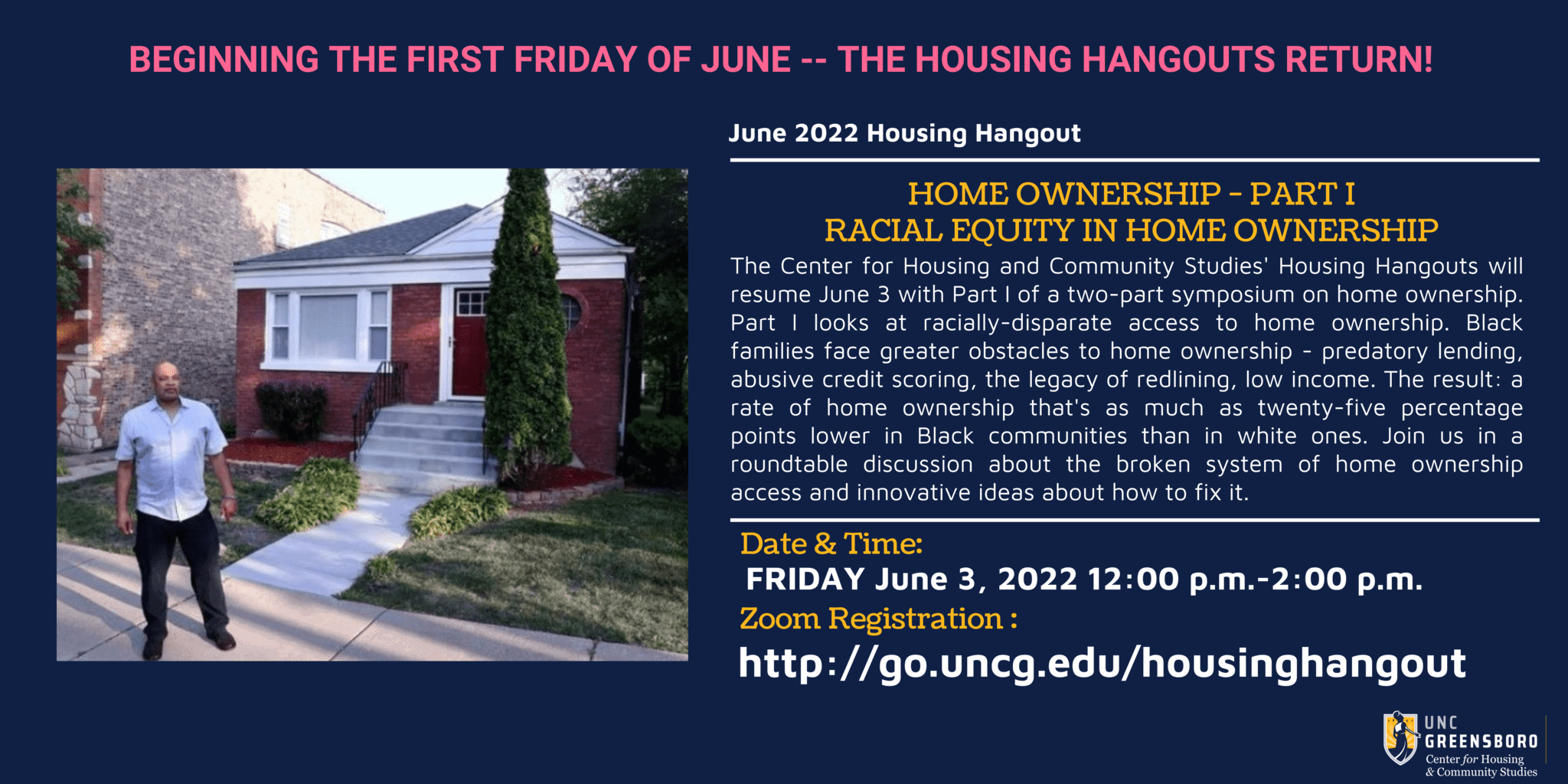 UNC Greensboro's Racial Equity In Homeownership Symposium
The Center for Housing and Community Studies at UNC Greensboro convenes a monthly virtual mini-symposium called "Housing Hangouts." Each first Friday they survey a topic of interest to the local community of housing and community development stakeholders and interested members of the public.
Join NCRC's Senior Research Analyst, Bruce Mitchell PhD, for Part I of a two-part series on home ownership – "Racial Equity in Home Ownership. " They'll be talking about disparate rates of home ownership, the income gap between Black and white families, historical disinvestment in Black communities, access to credit, and the burden of student loan debt, and will consider policy solutions and best practices.