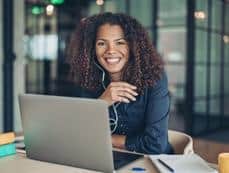 Managing A Successful Housing Counseling Program: A Guide For New Managers
Are you new to managing a housing counseling program? New managers recognize that providing oversight to a successful Housing Counseling Program requires knowledge of HUD's regulations and guidelines and comes with challenges. There are many aspects to overseeing an effective program, and it's important to first set a solid foundation.
Join NCRC in this webinar to help managers who are new to overseeing a housing counseling program to learn the necessary skills and techniques required to lay a sturdy and strong foundation to sustain your program. During the webinar we will discuss tips and strategies that will help managers evaluate the effectiveness of their program and help them operate in a manner consistent with HUD's expectations.
Participants will learn:
Maintain an audit ready Housing Counseling program
Develop standards to measure effective performance
Review Succession Planning
Create a resource inventory
Instructor: Sid Alvarado